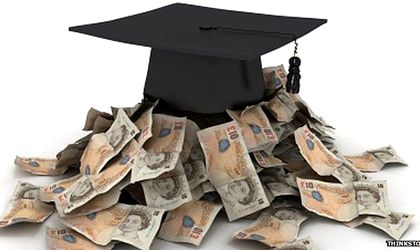 United Kingdom's exit from the European Union after the June 23 referendum will not affect Romanian students' possibility to obtain student loans for university.
According to a press release by IntegralEdu, a Romanian consultant company that specializes in aiding students with their university applications in the UK, Romanian students are entitled to tuition loans offered by Student Loans Company for undergraduate or postgraduate courses.
"We can assure everyone who is interested in this matter that the process through which Romanian students are admitted in UK universities will not be affected in the next two years by Britain's decision revealed by the referendum. Also, those who are already studying at universities in the UK, as well as those who will be accepted in the following two years, will keep their status and rights on the entire length of their study period, without change," said Ana Maria Papp, IntergalEdu manager of the Foreign Countries Universities Department.
This statement was also confirmed by Student Loans Company (SLC), who posted a statement saying continuing EU students and students who will begin their courses in autumn will still be eligible for student loans.
"EU nationals or their family members, currently in higher education, and who are assessed as eligible to receive loans and/or grants from the SLC, will continue to receive these loans and grants until they finish their course. This applies to all student finance from the SLC for students in England for which EU nationals are eligible," said SLC.
At the moment, the only problem students face is the short amount of time left to apply for university and to prepare their bursaries files. They are advised to finish all the necessary paperwork as soon as possible in order to ensure that their applications are successful.
An educational event dedicated to helping students with their undergraduate and postgraduate applications will be held on July 18, at Sheraton Hotel in Bucharest, starting at 11:00. During this event, students have the opportunity to complete a 15-minute university application if they hand in all the necessary documents for the admission, as well as hand in tuition funding forms.
The price for a postgraduate course in the United Kingdom ranges from 4.000 to 35.000 pounds per year. The loan is available to all EU citizens up to 60 years old  who have lived in an EU state in the last three years before the beginning of their postgraduate studies. Tuition loan applications for Masters or MBA degrees in the UK can be sent until August.
Andreea Dulgheru