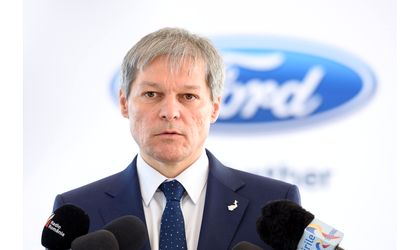 Prime Minister Dacian Ciolos is to hold talks with Vice Prime Ministers Vasile Dincu and Costin Borc as well as with Foreign Minister Lazar Comanescu at the Victoria Palace on the topic of the UK referendum results starting 12:00.
Starting with 11 am, Ciolos is scheduled to attend a meeting called by President Iohannis at the Cotroceni Palace, alongside governor of the National Bank of Romania (BNR) Mugur Isarescu and leaders of the political parties.
The meeting at Victoria Palace will be attended by Secretary of State for European Affairs Cristian Badescu as well as the Chief of the Prime Minister's Chancellery Dragos Tudorache.
In the aftermath of the June 23 referendum, UK Prime Minister David Cameron announced he would resign.
According to polls, 52 percent of UK voters opted for Brexit, and the remaining 48 percent voted for the UK to remain a member of the European Union. The turnout was 72.2 percent.
Georgeta Gheorghe