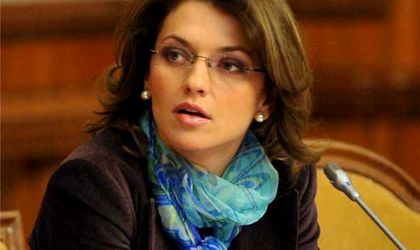 The co-chair of PNL Alina Gorghiu says that the result of the referendum from UK is a moment of trial for EU and underlined that the liberals believe "in the force of the European project, which brought many benefits to Romania."
"We respect, of course, as everybody said, the British voters' decision, but we wished a different decision, to choose to remain in EU. The reactions of EU states show that there is still support for the European unity project, which brought so many benefits for Romania, starting with 2007," Gorghiu said.
"We told all the Romanians the same thing that the president and the prime-minister said, that they don't have reasons to panic or to worry because of the results of referendum. From the discussion of today, it was confirmed that the Romanian economy will not be affected by the present market instability," she added.
She is grateful that "Romania doesn't confront with significant political forces that promote this kind of speech, but it is vital that we, political people and opinion leaders, understand the of denial at all costs is not a fair one."
Georgiana Bendre