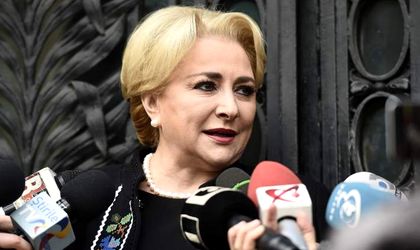 Tax Form 600 for all individuals who have earned income from self-employed activities will be replaced with a unified tax statement, that will unify seven tax forms, according to government officials. The changes will be approved in a government meeting, and today the minister of Finance Eugen Teodorovici presented the project, for the first time, to Prime Minister Viorica Dancila. 
The new statement will be submitted to ANAF until 31 of march, after being filled out with information on the income earned in previous years and and an estimate for the income for next year.
According to the National Agency for Fiscal Administration (ANAF), around 210,000 individual tax payers have the obligation to submit this fiscal statement.
This new version gives the tax payers who will estimate incomes under RON 1,900  per month in 2018 the option to choose whether they want to pay the Healthcare contribution. If they choose to be insured, they will pay 6 months' worth of Health contribution (10% out of RON 1,900 per month), and be insured for a full year. But if they choose not to pay and they need health care, they will have to pay the amount for a whole year (10% of the monthly income declared).
The social contributions for pensions will be optional for these individuals.
For the taxpayers who declare they will have incomes from self-employed activities over RON 1,900 per month, there will be a rebate if they choose to pay the Health Insurance in advance.
The payments will be made until 31 of March for the previous year.