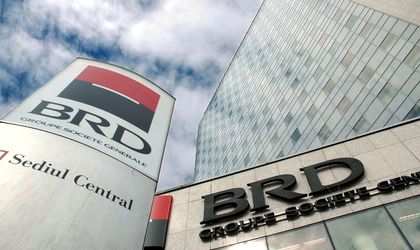 BRD Sogelease, the financial leasing subsidiary of BRD-Groupe Societe Generale, has doubled the financing volume in the the first half of the year, reaching EUR 73.6 million, compared with the same period of 2015. 
BRD Sogelease registered a market share of 7.7 percent at the level of the leasing market, up with one percent versus last year.
The vehicles sector remains the main contributor of growth, representing 70 percent of the total financing given in the analyzed period.
Cars and the light commercial vehicles has an increasing evolution (38 percent) compared with 2015, the share in the total portfolio being relatively constant. The heavy commercial vehicles financing, including the ones for persons' transport registered a significant increase, the value being triple and accounting for approximately 50 percent of the auto financing volume.
The financing volume for the equipments grew by 32 percent compared with the same period of 2015, overpassing the market evolution (25 percent) on this financing segment. The main industries supported by BRD Sogelease are the manufacturing industry, constructions, agriculture and the medical field.
The SMEs continue to have the main share in the total financing of BRD Sogelease. The number of new clients grew by 11 percent compared with 2015.
Georgiana Bendre