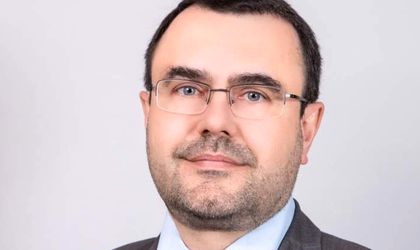 BRD-Groupe Societe Generale said its net profit reached RON 330 million in the first quarter, going up 4.5 times versus the same period of last year on the back of lower risks costs and improved net interest income.
The bank mentioned that the loans' volume granted to individuals grew by 4.8 percent in Q1, while lending to the corporate segment remained flat y/y. The deposits rose by 10.1 percent by the end of March, driven by both individuals and corporate customers' savings.
BRD's number of individual customers grew was 68,000 higher to 2.15 million and the customer equipment rate (the average number of products per active customer) increased from 4.01 to 4.09 at end-March 2017.
"BRD Group delivered a robust performance in the first quarter of 2017, with a strong net profit, a good commercial momentum on retail and large corporate segments, strict cost discipline and further improved risk profile. Looking ahead, we will continue to focus our attention and investments on our customer centric model, as well as on our digital offer, and we restate our commitment towards financing the Romanian economy and sustainably creating value for our shareholders", said Francois Bloch, BRD CEO.
The stock of internet and mobile contracts reached 1.20 million contracts, up 28.9 percent y/y.
The net loans outstanding amount reached RON 28.7 billion, 3.5 percent higher compared to end of March 2016. The non-performing loan rate decreased to 10.3 percent compared to 13.7 percent at the end of Q1 2016.
Individuals' loan portfolio rose by 5.8 percent, driven by favorable dynamics of unsecured consumer loans and housing loans. Loan production for individuals registered a robust increase, reaching RON 1.3 billion in Q1 2017, up by 17 percent compared to the same period of last year, on strong origination of consumer loans, up by 26.3 percent compared to Q1 2016, to RON 987 million.
The customer deposits base expanded both on retail and non-retail, reaching RON 41.4 billion, up by 6.7 percent compared to the first quarter of last year.
BRD's loan to deposits ratio reached 69.2 percent. Its net banking income reached RON 650 million in Q1 2017, posting a slight gain versus the same period of last year. The net interest income was up by 5.1 percent y/y, while the income from fees and commissions was down by 7.3 percent. The lender was able to cut operating expenses by 5.1 percent due to lower Bank Deposit Guarantee and Resolution Fund contributions when compared to the booked amount in the same period of last year.