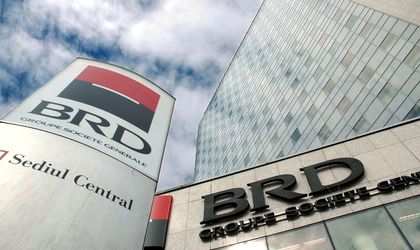 BRD Groupe Societe Generale Romania recorded a net profit of RON 1.066 billion in the first nine months of this years, growing by 76 percent year-on-year.
"The growth of 6.8 percent of the interest revenues came from the solid evolution of the volumes. The net income from commissions was sustained by the card activity's profit," says the press release.
The assets' quality continue to improve. The rate of non-performing loans was less that 7.8 percent at the end of September 2017 compared to 10.8 percent from 2016.
"The number of the active retail clients grew by 34,000 since the last year from which 31,000 are individuals and 3,000 small companies. The internet contracts and mobile banking stocks also increased by 25 percent, reaching 1.30 million compared to the last year. The number of the MyBRD Mobile subscribers grew by 55 percent," shows the report.
BRD is listed on the Bucharest Stock Exchange and has a market value of RON 8.474 billion.
Teodora Marinescu