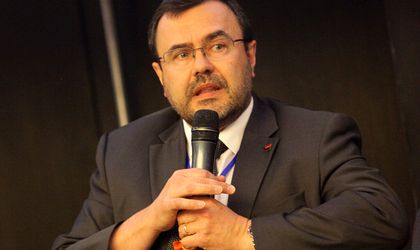 BRD-Groupe Societe Generale has planned investments in the next five years for speeding up digitalization on banking operations, said Francois Bloch, CEO of the lender, during the Country Focus Community Forum organized by Business Review.
Bloch spoke in the French Forum panel about the steps taken by BRD to automate certain processes.
"There is digitalization you see as a client, the fact that you are able to access your bank through multiple digital channels (…) This is one part of the digitalization. There is the other part, which is unseen by the clients, which is the internal digitalization and automation of processes. In fact, this part has a bigger share in terms of investments compared to the part which is seen by the clients.
Today, we have an ambitious development plan and it's about dozens of millions of euros investments over five years in order to speed up digitalization of our processes and improvement of distant channel offering for our customers," said Bloch.
Talking about the overall financing environment in Romania, he said that there isn't enough demand.
We have capital and we are ready to finance large investment projects," said Bloch. "What we see today is a lack of demand, we don't see a large number of clients coming directly," said the banking executive.
Bloch said that 99 percent of the bank's clients are Romanian.
Commenting on the economic outlook of the country, the CEO underlined that the "economic growth of Romania is robust" and that new investments could be generated by launching new developments in the infrastructure field.