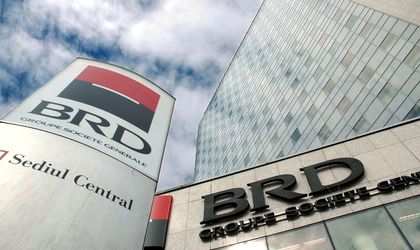 BRD group registered a net profit of RON 606 million in the first nine months of this year, which is up by 67.9 percent compared with the similar period of 2015.
In addition, the rate of non-performing loans fell to 10.8 percent.
BRD representatives said: "The net profit growth remains significant after the exclusion of one-off revenues, up by 45.4 percent compared with the nine months of 2015. The profitability of its own capital reached 12.5 percent compared with 8.2 percent in the first nine months of 2015. The adjusted rate of capital reached 19.1 percent on September 30 compared with 17.2 percent at September 30 2015, a comforting capital position."
The net revenue of BRD group in Romania in the first three quarters has reached RON 2 billion, a growth of 9.6 percent compared with the same period of 2015. The net revenues from interests have grown by 5.3 percent because of the favorable influences of volume and structure, say the bank's representatives. The increase by 5 percent of the net revenues from commissions was supported by the cards' activity, the internet banking subscriptions and the mobile banking and insurances.
The lender has also registered higher volumes on lending to the corporate and retail segments.
Georgiana Bendre