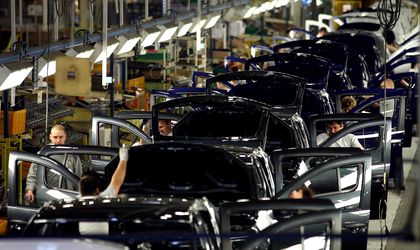 Dacia is the most valuable Romanian brand, worth  EUR 1.2 billion, while Dedeman is the most valuable brand with 100 percent Romanian shareholding, at EUR 206 million. The ranking was released by global valuation and strategy consultancy Brand Finance in its debut Brand Finance Romania 50 report.
The automotive brand Dacia, revived after the 1999 takeover by Renault, is the most valuable Romanian brand of 2017, and the only one so far worth over EUR 1 billion. Nowadays, Dacia is Renault's second brand by sales with presence in 34 countries and over 90 percent of the local production sold abroad.
Today Romania's second most valuable brand at  EUR 361 million, eMAG was started up by three young entrepreneurs in 2001. Fuelled by investment from the global heavyweight Naspers, which bought a majority stake in the company in 2012, eMAG has grown exponentially, becoming by far the largest e-commerce retailer in the country. Currently, eMAG is expanding to other markets in Eastern Europe and offering new product categories in response to customer demand.
Third in the table, Dedeman, on the other hand, has excelled in the brick and mortar model. At EUR 206 million, it is also the most valuable brand with 100 percent Romanian shareholding. The brand has capitalised on the trends of DIY, home improvement, construction materials and cash & carry, and extended its national network relentlessly – even during the recession period – surpassing strong international players and ultimately reaching market leadership.
Digi (RCS&RDS) comes 5th with a brand value of EUR 150 million. It is also the most valuable telecom brand – with significant market shares in fixed and mobile telephony, internet and data, pay and cable TV in Romania and Hungary, as well as in Italy and Spain, where it caters to large Romanian communities. The company has grown both organically and through M&A activity, and kept a relatively low profile until this year's IPO at the Bucharest Stock Exchange.
Worth EUR 112 million and placing 7th, Bitdefender is Romania's most valuable technology brand. The antivirus software brand has gone from strength to strength, fuelled by the increasing need for data protection in the era of digital revolution. Regularly topping the global antivirus software rankings, Bitdefender solutions cater to hundreds of millions of users worldwide – with a huge upswing potential in Europe and the US.
Tiriac, which Brand Finance analysed as a single brand across all its associated businesses, has a brand value of EUR 52 million, securing 15th place in the league table.
New brands strive, state-owned brands are neglected
New brands like eMAG, Dedeman, Digi, Bitdefender or Tiriac – created and developed by entrepreneurs over the past 28 years – make up more than half of the Brand Finance Romania 50 league table, generating over  EUR 1.5 billion in brand value, the study shows. Some of Romania's most valuable brands, however, carry a long history, often spanning more than a century, and remain under state-ownership. Unfortunately, many of those brands, important from the point of view of public interest, like Tarom or CFR, are mostly neglected by the state, despite their considerable potential, the study argues. However, there are notable exceptions, such as the successful CEC Bank brand, valued at EUR 56 million.
Bank brands in general fare strongly in the Brand Finance Romania 50 study, generating  EUR 424 million as a sector, and claiming three places among the top 10. Placing 6th, Banca Transilvania is the most valuable Romanian banking brand – valued at EUR 130m, while BCR and BRD, worth  EUR 111 million and EUR 102 million respectively, are ranked 8th and 9th.
David Haigh, CEO of Brand Finance, said: "Valuing brands taps into the hidden value that lies within them. The Brand Finance Romania 50 report is a first step to understanding more about Romanian brands and using that knowledge to benefit businesses. As the importance of South-Eastern Europe to the global economy grows, it is high time to follow local brands more closely."
Mihai Bogdan, Managing Director of Brand Finance Romania, commented: "Brands are sometimes neglected because, in line with current accounting rules, intangible assets are generally not reflected in financial statements. To overcome this, the most astute economic players track their intangible value by means of periodic valuations and assessments. The time has come for Romanian brands to follow suit".
Next to analysing individual brands, Brand Finance Romania 50 also lists the 10 most valuable portfolios of brands, calculated for those businesses that deploy more than one brand on the market. These portfolios encompass over 40 well-known local brands, most valuable of which are also ranked individually in the main top 50 league table. Valued at EUR 115 million, Ursus Breweries has the most valuable local multi-brand portfolio on the Romanian market and it provides one out of every three beers enjoyed in Romania.