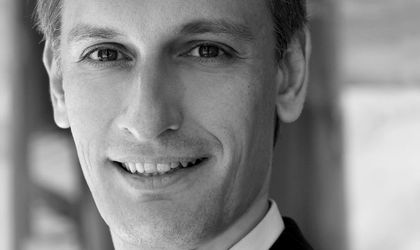 Eighteen years ago we were still well in the throes of the post-Soviet bliss. The euro had just been launched; freedom and prosperity seemed to be Europe's inevitable destiny. Now we're back in the throes of a new cold war, with Dr. Strangelove squarely in the saddle. The euro was all milk and honey… until it wasn't. "Dubya" stole the election and ushered in the Neocon era, while now Clinton (Mrs, this time) is America's Great White Hope against the fascist Putin-puppet that is Trump… or so we're told.
Eighteen years ago the internet stock bubble burst. But that didn't stop Google, Apple and Facebook from becoming more powerful than most countries. The human genome was deciphered – it took 15 years and cost USD 20 million. Now EUR 150 and a few weeks will get you the same… all of it delivered to you online.
So what has changed, if anything? I think 18 years ago there wasn't a problem that didn't have a solution. The planet was on a roll! I doubt anyone can really say that anymore. Politically and militarily the West is on a collision course with China (and Russia?). Our societies have been ravaged by the worst recessions since the Great Depression, with our economies in historically uncharted territory. Fear and populism have replaced hope and human goodness. We have become immobilized by a political class that has lost its bearing and its courage. Europe is literally tearing at the seams, with no end in sight.
As we gaily chase pokemons and lose ourselves in endless film series, things are likely to get worse before they get any better. Negative interest rates in major developed countries show our central bankers are beginning to lose it. With everyone in denial, Ukraine is readying itself for another Maidan. Turkey has gone rogue. Our "friends" in the Middle East don't seem to be so friendly after all.
Will science save the day? Unlikely. Though prospects for avoiding a global environmental catastrophe are improving, and cancer research is at a peak, other prospects are somewhat more daunting. What will Artificial Intelligence (AI) and robotics have to say about us? I'm not sure I want to find out. But by the time I will be asked to chip in again 18 years from now, entire categories of jobs will have disappeared. And Trump is here to remind us all that while jobs may go, people have something of a longer shelf life. I just hope AI will have solved all these problems by then, and maybe even write the darn article for me! But what I hope most is that AI will have a heart and smile kindly upon us all.
Matei Paun, managing partner at BAC
Read also:  BR turns 18 | Opinion: Bill Avery (founding editor): 18 years on, the light is bright in Romania
BR turns 18 | Opinion. Ufuk Tandogan (Garanti Bank Romania): The future that we want to face
BR turns 18 | Opinion. George Costache (Siemens Romania): It's time to go back to school!
BR turns 18 | Opinion. Ilinca Paun (Colliers International): Open offices harness creativity