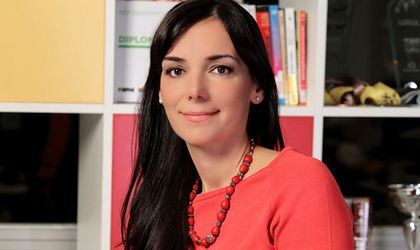 Offices are becoming a symbol of a company's values, and if they can showcase their employees' personality, those companies will attract and retain staff.
The major changes of recent years are in line with management changes: employees have a greater say and management has become consultative. Hence the tendency toward open space designs, including for managers, as they offer transparency. At the same time, today's work is more creative; it requires sophisticated skills with a high added value and is less and less mechanical. Why is that? We no longer need only machines (the industrial era), but also services, both online and offline. So the employee needs an environment that fosters high quality work, innovation, learning and constant evolution. This translates into creative design and flexible spaces that stimulate critical thinking.
A third and more recent concept today is the "spoiled employee". There is a fierce fight to retain talents in IT&C, for example. Bosses can use salaries and profit margin limitations. However, employees have now come to understand that the loyalty of a value-adding employee from Generation Y or, soon, Z must be earned by more than competitive pay. Other must-haves include freedom, consultation, a higher purpose, wellbeing, intellectual challenges and education. The office design we see today serves this purpose better.
My most futuristic forecast has to do with the "sharing economy" trend. We have sharing platforms such as Uber and Airbnb which have become businesses. Maybe in the future we will also have shared offices. This concept is already in place in Holland and the Nordic countries. Nearer to home we can see it in Warsaw, Poland. We have had a few attempts in Romania as well but these require many improvements both in terms of management and marketing. These spaces should be for more than start-ups, of which there are too few anyway, but also for corporations, teams and businesses that can benefit from such an ecosystem.
Ilinca Paun, managing director of Colliers International Romania
Read also: BR turns 18 | Opinion: Matei Paun (BAC Investment Bank): Post-Soviet sunshine gives way to clouds as West and East square up
BR turns 18 | Opinion: Bill Avery (founding editor): 18 years on, the light is bright in Romania
BR turns 18 | Opinion. Ufuk Tandogan (Garanti Bank Romania): The future that we want to face
BR turns 18 | Anda Sebesi (editor-in-chief Business Review): Two decades of profound changes
BR turns 18 | Opinion. Catalina Rousseau (BDR Associates): Communication as Art: A Vision For the Next 10 Years