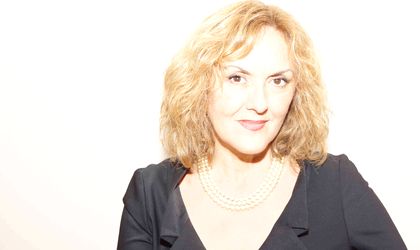 Still very young, not coagulated enough, looking for its directions and identity, the local PR industry has achieved recognition, both through its performance and its creativity, so much praised and admired by so many  specialists in the field , from abroad.
The next 10 years will have all these strong, high qualities, and equally beautiful models, which were created so far. The future of PR in Romania starts from here. In an ever changing world, shaken down to its roots by thrilling or amazing achievements, or by the most terrible disasters, generating profound crises in business and in society as well, the PR industry is like an elegant boat, graciously floating in terrific storms.
Speaking about communication tools and vision in public relations:  social media, and digital PR will keep representing key communication tools, for the next generations of communicators. Yet strategic communications based on strategic thinking and planning, bringing classic and modern tools in harmony will govern our professional world, transforming communication in pure art.
Visual arts and other specific elements from other creative industries, as well as public affairs and government relations techniques, combined with research based planning will for sure find their home in strategic communications, as the only viable solution guaranteeing success, in a changing world where we have to stand up from the crowed, and to make the difference for our clients, with talent and outstanding PR offer.
Let's not forget the art of branding as a climax of creativity in the next 10 years. The future in my view belongs to those brands which will not only shine, through magic communication campaigns, but will have the inspiration to accomplish the promise made to their audiences, bringing back tradition to the lives of the Romanians, treasuring values dear to our hearts and integrate them in the modern world with imagination, speaking always about today, but with a vision for after tomorrow.
The future of PR resides in the art of communication built with strategic elegance.
Catalina Rousseau, President and CEO, BDR Associates, Hill+Knowlton Strategies Partner
Read also: BR turns 18 | Opinion: Matei Paun (BAC Investment Bank): Post-Soviet sunshine gives way to clouds as West and East square up
BR turns 18 | Opinion: Bill Avery (founding editor): 18 years on, the light is bright in Romania
BR turns 18 | Opinion. Ufuk Tandogan (Garanti Bank Romania): The future that we want to face
BR turns 18 | Anda Sebesi (editor-in-chief Business Review): Two decades of profound changes
BR turns 18 | Opinion. Ilinca Paun (Colliers International): Open offices harness creativity