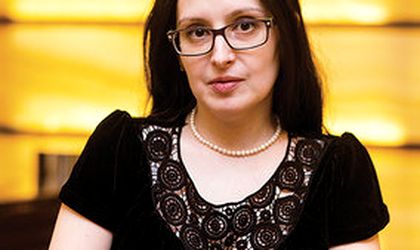 With Romania making significant strides in the past two decades, pundits expect things to continue on the right track, but warn that if the local economy fails to remain an attractive target for investors, Romania's increasing prosperity will stall.
Anda Sebesi
The last two decades have left a significant footprint on the local economy as Romania has witnessed multiple and quick economic changes. With the number of companies doubling between 1994 and 2004 and SMEs becoming a major player on the local scene, Romania has seen major developments in different industries. Foreign investors injected their capital in setting up production facilities in Romania and so private capital has replaced, slowly but surely, public funds. As a result, foreign businesses have come to make almost the same contribution to the creation of added value as local ones. A study conducted by the National Bank of Romania (BNR) quoted by Ziarul Financiar (ZF), found that the changes of the last 20 years had a cumulated positive impact on the local scene but despite this, the Romanian economy remains very polarized.
Although the number of companies has increased gradually over the past two decades, Romania is still far behind its peers from the EU (22 companies / 1,000 inhabitants compared with an average of 43 in the EU in December 2014). Construction and real estate posted the highest increase in the number of firms – up by over 12-fold between 1994 and 2014 – according to ZF.
The local real estate market has come a long way over the past 18 years, underscoring the overall evolution of the economy. For example, back in 1996 Romanian businessman Dan Adamescu was delivering one of the first modern office buildings in the capital – Modern Business Center. Fast forward to the present time: the capital reached the 1 million sqm milestone of class A office space earlier this year, according to CBRE data.
Similarly, while back in 1998 Bucharest saw the opening of its first modern shopping mall – Bucuresti Mall – by the end of this year its modern retail space stock is set to increase to 1.16 million sqm, according to data from commercial real estate services firm Colliers International.
Despite its major developments, Romania lags behind its EU peers in many areas. But things are expected to get better, at least on the medium term. "I believe that all the sectors with a clear convergence trend to the EU should grow on the medium term, like consumption and services. In addition, the IT sector also has good potential for growth, because in Romania we have highly skilled people. However it seems it takes time and efforts for companies with a strong IT product to emerge. Currently in Romania there are only a few sizeable IT companies with a global product," says Serban Roman, country director and vice-president at Enterprise Investors.
In his opinion, Romania can benefit from the current geo-economical-political context in the EU, as the country is growing well above the EU average and is much more stable from the political and fiscal policy perspectives than its regional peers. "There is a huge opportunity for our country to attract foreign capital, as investors prefer to invest in predictable environments than in countries with political tensions and/or lower growth. The key is to maintain fiscal stability and predictability and design clear policies to attract investments in areas that create long-term benefits for the country, more jobs and a better infrastructure," adds Roman. But he warns that if Romania fails, the strong economic growth, driven to a large extent by consumption, will not translate, unfortunately, into a wealthier country.
Romania's milestones
2004: Romania joins NATO in 2004, having failed to do so in 1997.
2004: OMV buys 33.34 percent of Petrom for EUR 669 million, with the sum representing the capital increase to 51 percent set between EUR 723 million and EUR 860 million.
2006: Austrian group Erste completes the acquisition of BCR. It acquires 61.8 percent of BCR's equity from the Romanian government, EBRD and IFC for EUR 3.75 billion.
January 1 2007: Romania becomes a member of the European Union.
2008: The global financial crisis hits the Romanian economy. As a result, companies are forced to make massive layoffs, cut production and freeze investments.
2009: Romania wins its case against Ukraine over the delimitation of the continental upland of the Black Sea. It wins sovereign rights for exploration and exploitation of 80 percent of 12,200 square km, after 30 rounds of negotiations.
2015: The devastating fire at Colectiv nightclub in Bucharest in October becomes a social movement that leads the resignation of PM Victor Ponta, after 20,000 people take to the streets to protest.