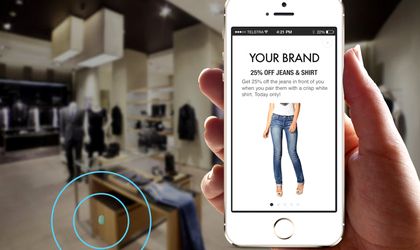 Shopping is about to become increasingly personal in the years to come as new technologies and digital tools enable retailers to blend online and offline sales into a single shopping experience.
Simona Bazavan
Imagine walking past a mannequin in a fashion store and being able to order online the exact outfit the human-like model is sporting in a matter of minutes via smartphone. Such "talking mannequins" are not some futuristic idea of how shopping may look in ten years' time: this technology was made available in several London shops by a startup called Iconeme earlier this year.
Such innovations are a response to the demands of a shopper that has grown to expect a multichannel experience, industry observers say. And 'selling an experience' is indeed the name of the game for the next ten years when it comes to consumer behavior, many stress. Especially as today's technology-immersed millennials are the up-and-coming spenders.
This is becoming the case in Romania as well, although global trends seep through with something of a delay, mainly for financial reasons. One thing is for sure, for more and more of today's shoppers the decision to buy starts online even if it doesn't also end there. Does this mean that shopping in brick-and-mortar stores will become obsolete in ten years' time? That will certainly not be the case, data suggest. Even in the USA, the world's largest consumer market, offline sales are growing at a faster pace than online sales. Moreover, retailers that started off as online ventures are opening physical storefronts as a means to cater to consumers' need to preserve the shopping experience. Indeed, the challenge for retailers over the next ten years will be to come up with coherent digital strategies that blend online and offline elements. And this against a backdrop of increased competition and what is becoming a no-growth, zero-sum environment, say industry representatives. For consumers, on the other hand, this can only be good news as it should mean more for the same money, including an enhanced shopping experience.
Part of this could be, for example, being greeted when entering a store by a welcome message on a smartphone. Such messages are delivered by hardware devices called beacons which seek out and access previously installed apps on shoppers' smartphones as they pass by. While this is not entirely new, the more recent versions can even do it when the app isn't open. The technology is already being used in the US, from sending shoppers welcome messages, coupons or information about special offers to reminding them, for example, about the milk on their shopping list as they pass the dairy department. As such technologies advance, retailers hope they will be able to attract shoppers with ever more personalized offers. Such is the case in fashion retail where the use of "smart" fitting rooms equipped with touch-screen mirrors and tracking abilities is already being tested.
Whether thrilling or downright scary, such technologies are here to stay and thrive. And there is no reason to doubt that at least some of these features could be introduced locally over the coming years. Romania's retail scene has come a long way since early 2000 when modern retail accounted for less than 10 percent of the market. Now it has grown to more than 57 percent and all major retailers present locally are global players already testing such features on more mature markets.
The overall focus on selling consumers a shopping experience is also pushing developers and owners of shopping malls to integrate increasingly sophisticated and diverse dining and entertainment options into their projects. Integration will most likely go even further. Mixed-use projects are already in place elsewhere and a couple are also shaping up in Romania as well. Living, working and going shopping, all within less than ten minutes of each other, could become a reality for many in the not so distant future.