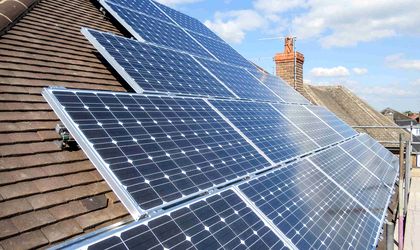 Upon waking in the morning, you get a message telling that you that last night your home saved the equivalent electricity of 10 light bulbs running uninterrupted for one week.
Ovidiu Posirca
While getting ready to leave for work you program your indoor electricity connection to run in the most efficient mode until you get home. You schedule the lights to go on at 19.00, the dishwasher to run one hour earlier and the electricity to start its recharge cycle during your morning jogging session.
This could be the new norm for Romanians, who will see their electricity connection become even more embedded in the whole ecosystem of technology for homes that are getting smarter by the day. The electricity network will constantly communicate with household appliances and make consumption even more efficient.
Some people will take a more entrepreneurial stance and turn their homes into a center for profit while they are at work or on vacation. With more houses being fitted with renewable production assets, such as solar panels, the extra energy could be fed directly into the smart grid that will be able to work out in real time how to distribute it to other consumers.
With coal already becoming less popular as an energy source, renewable energy could exceed 20 percent of the total national gross electricity consumption – the country's target for 2020. Towards 2025, Romania could also become one of the few countries exporting gas that could be extracted from the Black Sea. This could also help it maintain sustainable prices for households and support energy intensive industries.
In the next decade, Romania could also have two nuclear reactors if the government acts fast and is able to make a strong business case to attract private investors. Getting a more stable supply of electricity will also help Romania get a bigger role in a European space that is attempting to reach the energy union. This will also be good news for municipalities, which could invest heavily in green buses fed with batteries that dramatically reduce carbon emissions
With energy efficiency becoming even more important, Romanians will see the economy grow, while the consumption of energy might remain stable.