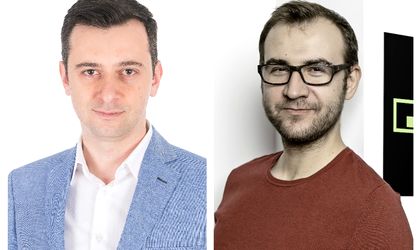 The future is closer than one might think. The entertainment of tomorrow lies in virtual and augmented reality and 7D cinema, that is already here, making waves.
Romanita Oprea
Just as 2015 was a year of the "promised land" for virtual reality and augmented reality technology, with plenty of new hardware and initial content announced to hit the mainstream, 2016 seems to be the year when all the promises are fulfilled.
According to Deloitte Global predictions, virtual reality (VR) will have its first billion dollar year in 2016, with about USD 700 million in hardware sales and the remainder coming from content. VR is likely to have multiple applications, both consumer and enterprise, in the longer term, but in 2016, the vast majority of commercial activity is focusing on video games.
"We estimate sales of about 2.5 million VR headsets and 10 million game copies. VR hardware offers visual (and sometimes audio) immersion via a wide-angle, head-mounted display that shows a stereo image in 3D. Sensors in the headset track the user's movements and change the user's view accordingly," said the Deloitte report.
How does VR impact the consumer? It widens perception and perspective, broadening horizons and giving the consumer the opportunity to engage with and understand more about a product or a situation or fantasy.
And the new technology in VR is at its best when it comes to 7D cinema that gives you the opportunity of not only watching the movie, but being part of it as well. The seven different special effects kick and make your movie experience even more "real" and exhilarating.
According to Radu Olteanu, creative partner at Pixel Back, there is not now much difference between the expectations of Romanian consumers and those in Western Europe or the US. Consumers are up to date and keen to experience all sorts of new ways of entertainment; however, the content they are exposed to in Romania is far behind what today's technology could offer in terms of entertainment.
"There are some well-known paths that Romanian producers seem to focus on and that's it. They are afraid to innovate, to break the patterns, to cross limits. They stay in the safe zone – today. Tomorrow, I hope we will find the courage to align to the trends and be there, in the middle of things, engaging consumers in unexpected ways, through visual technology, VR and whatever new gimmick has been invented by then," said Olteanu.
Meanwhile, Mugur Patrascu, managing partner at Screen Native, believes that the VR industry will become big business in the next ten years and a must-have extension for every entertainment, experience or learning platform (TV, net, live, museums, gaming, education). The only problem is the rate of adoption.
"The first example that comes to mind is 3D technology, which didn't get much traction. Then, the Pokemon phenomenon exploded, but after three months started to fade. The technology is not yet mature and the experience not immersive enough at a popular price level. The years to come will solve that," said Patrascu.
The entertainment market is a prime market in terms of revenues and means of expression, gaming being the most likely industry to benefit and help to boost 3D and VR developments and the one continuing to represent its main vector. "I absolutely believe that in ten years, you will be able to educate yourself from your home just by wearing a pair of glasses and 'attending' a VR course. Social media will change and bring a new way of interaction for people. Today we message and video, but tomorrow we'll join the same VR room and God knows what we'll be able to do," predicts Patrascu.
Still, in this explosive context, although Romania will transform, it won't be in a spectacular way. "We most certainly can't predict where technology will lead us, but it is a sure thing that the entertainment industry is and will continue to be technology-driven for a long time. I do believe Romania will make the shift too, and will make up for the delay it has at this point, compared to other countries," concluded Olteanu.