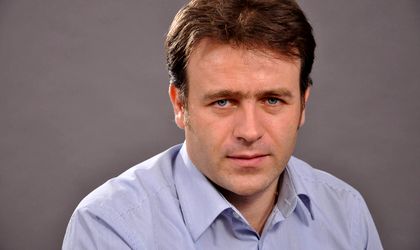 The future could be full of stories, created to captivate the senses and make the big ideas easy to digest for the consumer.
Romanita Oprea
With the advertising ecosystem changing fast year by year it is hard to make a prediction for the next ten years, but all BR's interviewees and specialists in the field were agreed that technology will dictate the future, with digital being the main factor and rising point.
Digital media buying increased by 1,800 percent over 2010 to 2015 in the US and is projected to continue to grow dramatically, due to clear evidence that digital channels are getting the messages from the brand to consumers more efficiently. Content is the key to the message's success and value, making storytelling one of the most important tools in brands' pockets. "Having in mind that the digital native generations are growing older and the internet is their first media of choice, we can easily predict that in 2025 digital media will receive up to 35%-40 percent of advertising revenues in the market," stated Initiave's Media Fact Book 2016 study for Romania.
Emotion will go hand in hand with technology, creating a unique mix of multi-channels and expertise, presented in a beautiful and exciting manner. According to a statement made by Nick Hugh, vice-president EMEA for Yahoo, to M&M Global, the advertising of the future will become entirely machine-based, with everything happening in real-time and complemented by an insights-led workforce. A significantly improved user experience will mean that all ads, even if there are fewer of them, will enhance the overall experience and ad blocking will be a thing of the past.
"Considerable developments in virtual reality and AI [editor's note: artificial intelligence], which for our children will be the norm, will drive mass consolidation across all media. Consequently, every budget will be treated as digital, with all ads served digitally, whether to a mobile, a digital poster or a TV screen. Data insights will power this across all media," predicted Hugh.
It is also possible that in the future the already blurry line between advertising, media, PR and marketing, as we know it now, may totally disappear, leaving room for the new "advertising". What would that look like? It's quite hard to pinpoint it right now, but it will for sure represent a mix of all the communication skills, adapted to the new consumer and the new technology.
"Re-targeting advertising is one of the areas we see having a huge impact on the future of advertising. Re-targeting works by keeping track of the consumers who visit a website, and then displaying relevant adverts to that consumer when they visit certain other sites – with the aim of converting a browser into a buyer," senior representatives of the agency's The Works told Northern Insights magazine.
Looking at Romania, it seems certain that the existing gap between the local advertising market and those in Western Europe and the US will diminish, as Romania is rapidly catching up, largely owing to the fast growing technology.
"We don't know the name of the next big entrepreneur, nor of the next big platform to surpass Google and Facebook. Yes, I'm sure Google and Facebook will have competition, but we don't know what that platform would look like. We can only anticipate that it will happen extremely fast. Technology will be our nature, video content will easily be created by a ten-year-old child, and this will change not only how communication will look, but also education, in general," said Felix Tataru, president of GMP Group and chairman and world president of IAA Global.
In this context, stories will never die. "[The only difference is] that we will probably hear them or see them in different shapes from virtual to augmented reality. Connectivity will be possible not only through social platform (smart TV is already a technology that allows and I'm sure it will encourage connectivity between different communities). Just imagine a TV show where those five to seven ads you watch are really relevant to you," added Tataru.
What about the trends in the next three to four years? Advertising will be more personalized, digitized and faster. As in other evolved advertising countries, it will be, the GMP Group president comments, "communication dominated by technology".  By contrast, the gap between marketing/communication and consumer will, according to Tataru, widen even more in the future. "Studies estimate that we are now living the widest gap between generations in human history. This makes it impossible for us to anticipate the drivers of the generation after Millennials, Generation Z. How will the market look in five to seven years from now, when Millennials become parents? In the coming years, agencies and marketing departments will try to reduce this gap, but it will be difficult, as we are structures that cannot keep up with the consumer. We need to transform as well," commented Tataru. The consumer will be the main challenge for everybody in the future.
Communicators will try to adapt to the consumer's largely tech-driven world, trying to make every advertising message relevant to the receiver, with the main challenge for agencies and marketers being to know the consumer and become flexible enough to reach him or her.