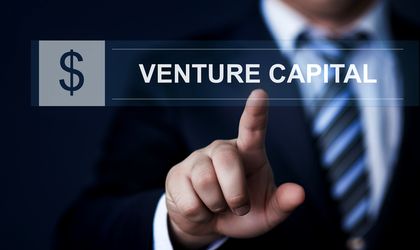 Romania is still in the stage of building a complex ecosystem for the financing of early stage companies and EU funds could help the country accelerate the development of funding alternatives for entrepreneurs.
Across European companies, venture capital investment gained 34 percent to a 10-year high of EUR 6.4 billion in 2017, according to a report by Invest Europe.  Close to 3,800 companies were venture-backed, with seed and start-up investments growing by almost 50 percent, reaching EUR 649 million and EUR 3.5 billion, respectively. Later stage investments also grew by 17 percent. Companies in the ICT field got close to 50 percent of all the VC investment, followed by biotech and healthcare with 23 percent and consumer goods and services with 8 percent.
"The whole Eastern Europe region has a significant lagging behind Western Europe and the United Stated regarding risk capital investments, known as private equity or venture-capital. This is due to the less developed investment
ecosystem (there aren't as many investors in private equity funds), but to a significant degree also due to the lack of government investment in this sector that has a great degree of interest for the economy of any country," Marius Ghenea, investment director at 3TS Capital, the private equity and venture capital firm, told BR.
Romania had up to this year only one private equity project backed by European financing, while Hungary had dozens of such investment funds through the Jeremie initiative, according to Ghenea.
"Even Bulgaria had more funds of this type, created with government and EU money, under professional management mandates," said Ghenea.
Clear data regarding venture capital investments in Romania are hard to come by, but analysts say that the country has the potential to attract more funding of this type for start-ups. For instance, UiPath, the start-up focused in Robotic Process Automation (RPA), became Romania's first unicorn after raising USD 153 million in Series B funding. Unicorns are the start-ups with a valuation above USD 1 billion.
Helping more young firms achieve a high growth potential remains a challenge and this takes us back to the ecosystem principle.
"I believe that starting 2018 the situation will improve a lot in Romania, with two programs already launched, one which is already functional for seed&acceleration and another one that is in the fund allocation stage by fund-managers, where the launch of two more private equity funds is expected and possibly a co-investment facility for existing private equity funds. If these programs are well managed, the mandates in both cases belonging to the European Investment Fund, I believe we will see good results this year and probably a significant growth in the 2019-2020 period," said Ghenea.
Looking at the whole Central and Eastern Europe (CEE) area, which includes Romania, the growth capital investments stood at EUR 600 million last year, while buyout deals amounted to EUR 2.7 billion
Romania needs more investment funds that are able to provide pre-seed and seed financing for companies with a high potential growth of scale-up type that can become acquisition targets for regional PE funds, according to Claudiu Vrinceanu, investment and communication consultant at VP Connections. This ecosystem also has to bring on board business angels, who are able to support financially the efforts of start-ups willing to catch the eyes of large PE players.
"The internationalization process of Romanian firms has to be accelerated. There is a growing number of local companies, potential acquisition targets for PE investors in the future, which have the capacity to take the risks on foreign markets. There are such Romanian firms, with services and products that have demand at regional level, in fields such as technology, retail and furniture," Vrinceanu told BR.
Angel investor Sergiu Negut told BR that Romania's PE and VC landscape is grappling several challenges, including a limited supply of companies with potential to attract venture capital, which also makes it less probable for large funds to target Romania.
"First we talk about demand. There are only a few Romanian private businesses growing to the size where they would attract interest from large international PE&VC. Having a more active market would entail going to smaller deals, thus creating smaller funds, which are less sustainable from the management point of view. Second we address existing supply. For the time being, it is mostly for the small and mid-sized PE&VC players active in the region to look at investments in Romanian assets. And let's look at these players that are active in the region, they are mostly funds established by central European professionals having worked for years in a developed market and growing to the seniority where they could raise their own funds," said Negut.
He added that personally he doesn't see a massive trend of top level Romanian origin fund managers growing to the level where they would raise their own funds with money from abroad while willing to make that investment in Romania.
"Third, it's the expansion of supply. Countries willing to accelerate PE/VC investment create environments where investment in such vehicles is facilitated. This means creating sovereign funds of funds to invest in local GPs (and we see the very first timid steps here) and also creating a more relaxed environment encouraging local pension funds (and perhaps more than encouraging – as it is in many markets) to invest in local PE&VC. Not only that we don't see this, but on the contrary, private pension funds are under pressure from the government, with obvious impact on credibility of such investments," he added.