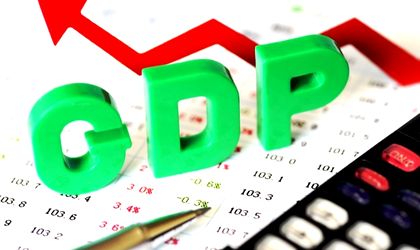 The total of companies that reported financial results in 2016 is 676,240, according to the National Trade Register Office (ONRC) that gathered 2016 data from the Minister of Finance (where the reporting is made). The most companies are to be found in Bucharest, the Capital city where we have 143,230 companies. If we add those from Ilfov county, the surrounding area of Bucharest, where there are 25,377, we see that around a quarter of all companies in Romania are located in and around Capital city.
On the second place is Cluj county with 38,636 companies, followed by Timis county with 29.680 and Constanta with 27,812. Next on top is Ilfov followed by Bihor with 25.205 companies and Brasov with 23,337 companies. Top ten counties is completed by Prahova with 22,526 companies, followed by Iasi with 19,596 and Arges with 18,754 companies.
ONRC data shows that in 2016 the total turnover of the companies was RON 1,297.9 billion, with a total gross profit of RON 109 billion, a total net loss of RON 38 billion and a total net profit of RON 95.5 billion. Also, the total number of employees was 4,138,253.
Most of the companies, 616,758, are micro enterprises, with employees between 0 and 9. The total number of employees is 852,953 and total turnover was RON 150.9 billion. Total gross profit was RON 26.1 billion, while net loss was RON 16.9 billion and net profit was RON 23.5 billion.
The next category is small enterprises, with employees between 10 and 49. In this category there are 48,427 companies with a total of 923,783 employees. Their turnover was RON 224.1 billion, with a gross profit of RON 21.8 billion, a net profit of RON 18.9 billion and net losses of RON 6.9 billion.
We have 9,134 medium size enterprises, with 50 to 249 employees, and a total of 866,331 workers. Despite being just a quarter from the number of small enterprises and just a fraction compared to micro, their total turnover was RON 256.9 billion. The gross profit was RON 18.5 billion, net loss was RON 5.7 billion and net profit was RON 15.98 billion.
The last category is the biggest, but counts only 1,921 companies, big enterprises with over 250 employees each. But they make up a half of total turnover, RON 665.98 billion, and hire the most people, at 1,495,186. Their gross profit was RON 43.28 billion, with net losses of RON 8.5 billion and net profit of RON 37.12 billion.
The ONRC data shows that 11,055 medium and big enterprises are of most importance for Romanian economy, hiring more than half of the people working in the companies, with a total of 2,361,517 people and making three quarters of the total turnover (RON 922.9 billion). The rest of the enterprises, totaling 665,185 and 1.77 million employees, have a turnover of RON 374.9 billion.
The disparities are visible also for regions. The top ten counties are home for 374,193 companies, more than half of the total companies scattered in over 40 counties.