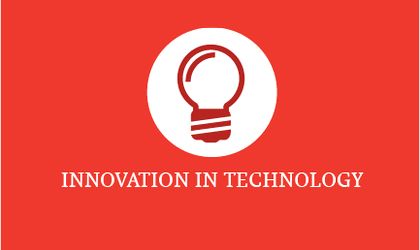 As the 12th edition of Business Review Awards Gala, BR magazine's flagship event that recognizes the outstanding achievements of the business community, will take place on February 27, we want to put the spotlight on the 10 categories and finalists that were selected by the independent jury.
For BR Awards 2017, the jury looked at over 100 nominees and selected 43 companies. Entrepreneurs and executives will compete for one of the 10 awards that recognize their exceptional performance.
In the Innovation in Technology category, the award recognizes novel, innovation and research driven strategies, developed in/for Romania. It aims to cover the many developments related to the introduction of new products, services or campaigns, and the roll-out of R&D oriented investments.
The story of Vector Watch – the winner of the previous edition
Last year's winner in this category was Vector Watch, the start-up co-founded by Andrei Pitis in late 2013.
Last year, Vector Watch was taken over by American wearables giant FitBit, for an undisclosed sum, in one of the most significant deals recorded in the local tech scene history.
Business Review awarded Vector Watch for launching its own range of smartwatches fitted with the software developed by Pitis' team.
The start-up had raised in total USD 12 million to finance its expansion and Gecad Ventures, controlled by serial entrepreneur Radu Georgescu, was its biggest backer.
Right now, Pitis is working as head of FitBits's Bucharest office and he will surely have a lot of work on his hands as the NASDAQ-listed company wants to open its own development center in Romania.
The finalists were selected by an independent jury based on the following criteria:
Innovation and research-driven orientation of the strategy implemented
Investment made, amount and performance against other markets where the company is present
The finalists of this category are:
BitDefender for Hypervisor Introspection
Flashnet for inteliLIGHT
Mira Rehab for MIRA
Softelligence for FinTech OS
The jurors of BR Awards 2017
Anca Rarau – Marketing Director, BCR
Cosmin Alexandru – Transformation Partner, Wanted Transformation/Entrepreneurship Academy
Istvan Kocsolade – Manager, Accenture Management Consulting
Joshua Burke – Commercial Attaché & Deputy Senior Commercial Officer, US Embassy Bucharest
Marius Ghenea – Investment Director, 3TS Capital
Matteo Patrone – Director for Romania, EBRD
Oana Bulexa – Managing Director, The Practice
Oana Craioveanu – CoFounder, Impact Hub
Silviu Stoica – Partner, Popovici Nitu Stoica si Asociatii
Sotiris Chatzidakis – Executive Vice President, CEO Clubs