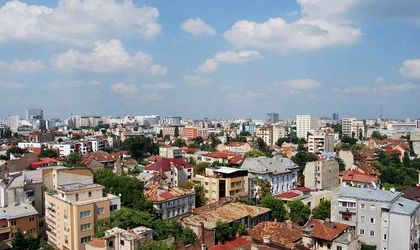 The most consistent rental offer in the second quarter in Romania is to be found in Bucharest with 8,910 announcements, slightly down from 9,020 in the previous three months. In the Cluj-Napoca and Timisoara the number of offers exceeds the threshold of 2,000, but in Iasi, Constanta and Brasov they are below 1,500. Lowest rents in the country are in Turnu Severin and highest in Bucharest and Cluj-Napoca.
In Q2 2018, the total number of dwellings is available to rent increased slightly, with only 1.1 percent, to 17,220 offers compared to the quarter previously (for comparison, the first three months of the year have added about 19 percent).
Three major centers regional analyzes have increased during the period mentioned, and the other three decreases. The offer is bigger now in Cluj-Napoca (10 percent), Timisoara (4.2 percent) and Brasov (6 percent), but lower in Bucharest (-1.3 percent), Iasi (-6.1 percent) and Constanta (-1.5% percent).
Compared with the similar period of the year past, the number of bids is, however, 15.2 percent higher in big cities. Positive differences exist in each of them these, the most significant being observed in Timisoara (43.4 percent), and the lowest in Iasi (2.6 percent).
With regard to newly introduced rental announcements on the market, in the six academic centers analyzed was a slight increase of 1.1 percent compared with the previous quarter. Compared to the same period last year, the number the new offers in the last three months of 2018 were 23.3 percent bigger. 
The rents value
According imobiliare.ro portal, over the past three months, the rental market has been maintained fairly stable in terms of prices required by owners. Among the major regional centers of the the country, only Cluj-Napoca registered a slight variation: here, the average rent required for a two-room apartment Comfort 1 rooms (built between 1980 and 2000) were slightly diminished, from EUR 400 to EUR 390 per month.
Despite this fall, Cluj-Napoca continues to have the highest level of rents at national level, under the conditions the Bucharest owners maintained their expectations constant at a value of EUR 350 per month for one such a housing unit.
After a slight advance in the second quarter the capital of Moldova, it is at a similar level of rentals with Timisoara and Brasov. Thus, an apartment with two rooms can be rented in these three centers with around EUR 300 per month. In the way Interestingly, the expectations of the Constanta owners are similar to those from Targu Mures, Sibiu, Tulcea and Ploiesti, reaching EUR 250 per month for a residential unit bicameral.
The smallest rents between the country's county residences are still find in Drobeta Turnu-Severin where the price requested for a two-room apartment is around EUR 150 per month. And the owners' claims in Resita maintained constant in the last quarter, at a worth 165 euros per month, but of those in Sfantu Gheorghe increased from EUR 168 to EUR 176 per month.
Lower rents than in the capital of Covasna are now in Zalau (EUR 175 per month), Slobozia (EUR 172 per month) and Ramnicu Valcea ( EUR 170 per month).
The rents will grow starting September
A slightly different opinion have Re/Max real estate agency officials. According to them, in the first half of 2018 rents increased by 50 percent over the year 2017, and the price of rents evolves differently depending on the city.
In Cluj-Napoca, rent prices range is from EUR 350-500 for a two-room apartment, EUR 500-900 for a three-room apartment and between EUR 800-1,500 for larger apartments.
Houses are rented at around EUR 1,200 for smaller surfaces up to EUR 2,500 for those who offer luxury, while selling prices start from EUR 130,000 for semi-finished duplexes and reach EUR several hundred  thousands for villas finished with generous land.
Re/Max data indicated rents starting from EUR 250 (one room, southern area) to EUR 400 (new blocks, large area, northern area) For two-room apartments the rents vary between EUR 300 and EUR 450 depending on endowments and area.
The demand and volume offer will increase in university cities starting in September.