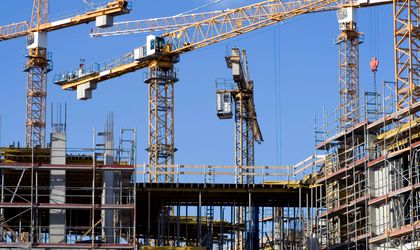 In the first eight months of the year, 385,438 real estate transactions were recorded in Romania, of which 87,674, or around 27 percent, were apartments, according to data provided by the National Agency for Cadastre and Real Estate Advertising (ANCPI). May was the best month, with 58,713 transactions.
August was the weakest month until now, with 40,576 transactions, 29 percent lower than in the same month last year.
"In August 2018, 40,576 properties were sold across the country. The number of homes, land and flats that were the subject of sale-purchase contracts nationwide in the eighth month of this year is 16,410 lower than in August 2017, "said the agency.
The last summer month was also affected by the decrease in the number of construction permits. 4,059 building permits for residential construction were released, an 8.4 percent decrease compared to July 2018 and 8.1 percent lower versus August 2017.
2018 residential transactions
January – transactions 39,482, Apartments 8,990, Land with buildings 10,729,
February – transactions 50,756, Apartments 11,488, Land with buildings 12,862,
March – transactions 58,713, Apartments 12,473, Land with buildings 14,552,
April – transactions 44106, Apartments 10,117, Land with buildings 10,879,
May – transactions 58,794, Apartments 13,021, Land with buildings 14,957,
June – transactions 48,581, Apartments 11,102, Land with buildings 12,520,
July – transactions 44,430, Apartments 10,173, Land with buildings 11,806,
August – transactions 40,576, Apartments 10,310, Land with buildings 11,174.
From the list above, transactions include all property transfers, including extravilan lands or land without constructions and apartments, according to ANCPI representatives. The list doesn't only include residential units, but also retail properties from buildings' ground floor. Furthermore, land with buildings might mean houses, and also lands with old factories, or other construction types, so the figures cannot be known exactly.
All in all, the residential properties represent around 40 percent of the real estate transactions, a number which can be estimated at around 250,000 this year, depending how the market will move in 2018 being connected with the evolution of mortgages which reached a sold of RON 71 billion in August, an increase of RON 7.1 billion against August 2017.