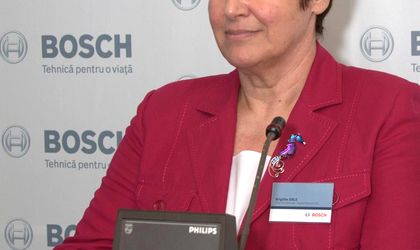 German group Bosch has announced that it is expecting a similar business level as in 2007. The company reported a turnover last year of EUR 134 million, 17 percent lower than the previous year, a level recorded by the company in 2007. "The main factors which reduced last year's business even further were the significant evolution of automotive technologies and Bosch Communication Center," said Brigitte Eble, Robert Bosch GM.
The Bosch Rexroth factory in Blaj was significantly affected by the economic crisis. The company registered a lower number of orders, and so was not able to keep its staff in full employment. As a result it decided to reduce its total number of factory employees by 40, to 344 workers.
Bosch's electrical instrument division was severely impacted by the real estate segment. Last year's turnover for this division was lower than the 2008 level. According to company officials, the firm is continuing its local investments, creating new jobs. At the end of last year, the German company had 948 employees, up 109 from 2008.
Bosch's management expects to be able to recoup some of the losses registered in 2009 this year. "Our target for 2010 is to come back to a positive evolution," said Eble. Bosch Group has been present on the local market since 1994 and controls five companies in three cities. Last year the company took over local thermo equipment provider Buderus.
Dana Ciuraru