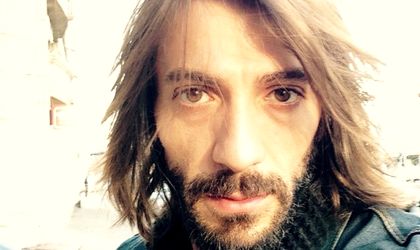 Bogdan Moraru has found a new playground: Marks' creative department. He will coordinate the teams in the integrated campaigns' development process for the agency's portfolio of clients. Marks is an agency that tries to find marketing solutions through differentiation and efficient communication solutions.
According to the agency's statements, Marks represents Simplified Marketing, meaning solutions that simplify client's life and expenses, EASY means 12 efficiency EFFIE awards won starting 2004 by projects handled for Murfatlar, Zaraza, Unirea and Banca Transilvania.
The agency has worked for brands such as Banca Transilvania, Genpact and Regina Maria.
Moraru's appointment came following his involvement in the communication of local brands, this being also one of agency's fields of specialization.
"Choosing a creative director is probably the most difficult recruitment process in an agency. For us this process took almost an year, it was a long road until finding Bogdan. Of course we knew his strong portfolio and we are proud he joined our managerial team. Bogdan's experience in the work with the Romanian entrepreneurs and companies was for us a major point because this is also the direction we have been building on until now and we want to carry on building upon," explained Demis Ghindeanu, managing partner of Marks.
Moraru entered the advertising in 2000, as Art Director for Prospero, worked for Brands&Bears and was a Creative Director for Propaganda, Draftfcb and Birou de Frumos. He was nominated at Cannes, Eurobest and received over 30 awards at Epica, Effie, Internetics or ADC.
Romanita Oprea