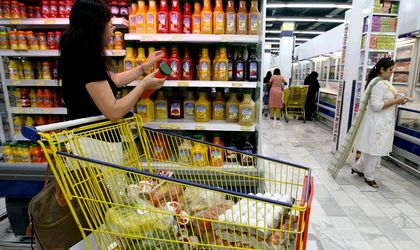 According to Competition Council president Bogdan Chiritoiu, Romania should not give up on the law that requires supermarkets to sell 51 percent of Romanian products from the short chain on their shelves. Instead, the Romanian state should present its arguments to the European Commission, which recently started infringement proceedings, Chiritoiu said.
"I don't think that we should give up because we received a warning from the European Commission in what regards the law on the fact that 51 of products in the shops of the big retail chains must come from local producers. We mustn't give up on the law entirely and to back down completely," Chiritoiu said at the PRIA Competition conference.
According to Chiritoiu, the Romanian state has enough arguments to support this provision, and the dialogue with the European Commission will be connected to the percentage of 51 percent of products coming from the short chain.
Minister of Agriculture Petre Daea said in mid-February that he will back the law in the interest of the Romanian farmer, and confirmed the fact that in maximum two months, all la articles that were highlighted by the European Commission.
CE started infringement proceedings against Romania and Hungary on the sale of agricultural and foodstuffs.
According to European regulations, such type of restrictions are allowed only when there is a justified need to protect the public interest, such a public health. Neither of the two countries provided proof that the measures adopted are justified and proportional. The authorities in the two countries have two months to answer to arguments presented by the European Commission.
Law 150/2016 was approved beginning June 2016 by the Chamber of Deputies and in July was promulgated by president Klaus Iohannis.
Georgeta Gheorghe