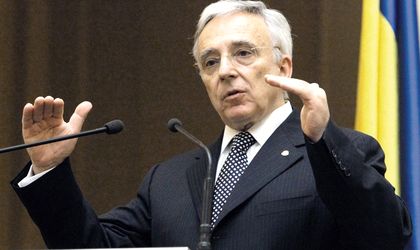 The National Bank of Romania (BNR) revised upwards to 1.9 percent the inflation forecast for year-end, said the BNR governor, Mugur Isarescu, taking into account that previously he estimated an inflation rate of 1.6 percent, down by 0.1 percentage points.
Until the end of 2018, BNR estimates an inflation rate of 3.2 percent, from 3.1 percent previously. For the end of the first semester of 2019 an inflation rate of 3.5 percent is expected.
According to BNR, the annual inflation rate IPC re-enter within the target interval is estimated to take place in the third quarter of 2017.
The inflation rate calculated will reach 2.9 percent in December 2017, over the central inflation target of 2.5 percent.