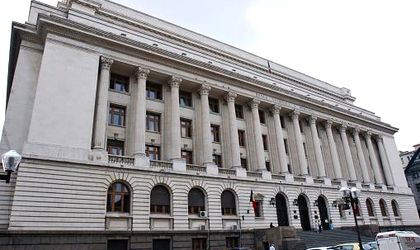 The National Bank of Romania (BNR) said in a statement that other executives of the central bank will take over the duties of deputy governor Bogdan Olteanu, who is prosecuted in a political corruption case.
The BNR added that Olteanu is being investigated for things he did before the Parliament gave him the top position at the bank.
"BNR mentions that the institution's activity takes place normally, and the duties of the deputy governor will be taken over by other members of the executive management, according to internal procedures," announced the bank.
Olteanu was detained on Thursday night, in a corruption case. Antigraft prosecutors said that Olteanu received a EUR 1 million bribe and political campaign services from businessman Sorin Ovidiu Vintu in 2008.
Vintu gave the money because he wanted a specific person to be appointed governor of the Danube Delta. In September 2008, Liviu Mihaiu was appointed governor of the Danube Delta, following a government decision. At that time, the PM was Calin Popescu-Tariceanu and Olteanu was the head of the Chamber of Deputies.
Prosecutors were set on Friday to ask judges at Romanian's High Court to approve the preventive arrest of the BNR official.
"Given the delicate situation, it is difficult to see the future steps, but we recall that revoking a board member can only be done by parliament (currently on annual leave), at the proposal of two specialty committees in both chambers," commented analysts at ING Bank Romania on the situation of Olteanu.
Ovidiu Posirca