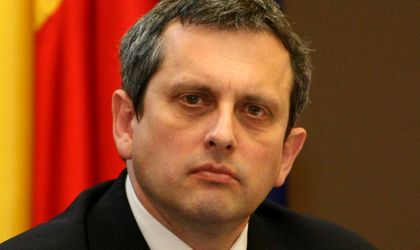 The chief economist of the National Bank of Romania, Valentin Lazea, warns that the Romanian economy needs massive program for structural in order to keep growing by 5 percent yearly on the long run.
"The bad news is that the economy can't grow sustainably by 5 percent yearly based only on monetary, fiscal and wage stimulus, which inevitably will have to be withdrawn sooner or later. The good news is that the economy can be brought to a sustainable growth of 5 percent if a wider program of structural reforms is implemented, so as to enhance all the mentioned production factors," said Lazea, according to HotNews.ro news portal.
Lazea cited the drop in three key indicators to describe the main challenges for the local economy. Thus the flow of foreign direct investment has fallen from a yearly average value of EUR 7.3 billion in the 2004-2008 period to an average of EUR 2.5 billion in the 2009-2015 period.
The new workforce, comprising people aged 18, has fallen from an yearly average of 365,000 people in the 2004-2008 period to an average of 250,000 in the 2009-2015 period.
Join the discussions about Romania's economic outlook and strategy for the future at the Foreign Investors Summit 2016 – Where Romania means business – November 1-3, Bucharest.
The economist added that Romanian high school students reported poor results in the international PISA tests. Out of countries, Romania ranked 45 on mathematics, 49 in science and 50 on reading the understanding a text.
The BNR representative added that if Romania would implement all the priorities mentioned on the websites of each ministry, the costs would amount to 300 percent of GDP, or 9 annual budgets.
Romania registered the biggest economic growth in the EU, of 6 percent of GDP, in the second quarter.
Ovidiu Posirca