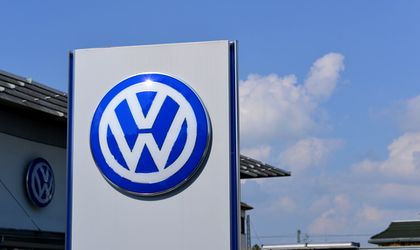 Not long after U.S. authorities filed sealed charges against Volkswagen AG's old chief executive officer, they granted the new CEO a rare safe-passage deal, according to Bloomberg.
The Justice Department agreement allows Herbert Diess, promoted last month to lead the German automaker, to travel the world freely without fear of being arrested in connection with the U.S.'s diesel-rigging investigation, according to two people familiar with the matter.
 Diess also received a spoken assurance that he would be given advance notice should prosecutors seek to charge him in its emissions cheating probe, said the people, who asked not to be identified because the deal is confidential. Diess, who joined the automaker a couple months before the scandal became public in September 2015, isn't accused of wrongdoing.
The agreement essentially makes it possible for Diess to effectively run the sprawling 12-brand behemoth, which has 120 factories spread across the world. As CEO, one of his primary tasks will be hopping around the globe to represent the automaker at major events such as car shows, plant openings and new model releases. The deal was approved after the former CEO, Martin Winterkorn, who won't enjoy the same freedom of movement, was indicted under seal in March. The charges against him were made public on May 3.
 Former prosecutors and criminal defense lawyers described such a deal as uncommon — implying, possibly, that the U.S. believes it won't charge Diess, or that he may be providing useful information in the ongoing investigation.
The Justice Department agreement also suggests that Diess has some concern about potential scrutiny by U.S. authorities, or at least wanted extra insurance against being detained during his frequent travels leading a global company.
Volkswagen and the U.S. Department of Justice declined to comment when asked about the special arrangement for Diess.
Diess has spent more than two decades in the German auto business, including at Robert Bosch GmbH and BMW AG. As a fresh recruit at VW, Diess participated in a routine "damage table" meeting on July 27, 2015, in Wolfsburg, where emissions irregularities in the U.S. were explained to senior managers, according to a 2016 company statement.