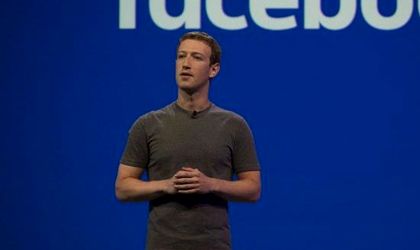 The CEO of Facebook, Mark Zuckerberg, has reportedly found himself "with few defenders" in the tech world, according to Bloomberg.
Criticisms for the social media company have come from Apple CEO Tim Cook, Tesla's Elon Musk and Salesforce.com's Marc Benioff, after it was revealed that Cambridge Analytica obtained the private data of 50 million Facebook users and used it for political campaigns.
Bloomberg writes that the usual practice in Sillicon Valley is for its members to rally around those who are going through major crises.
Facebook has been trying to take various measures in order to ensure users that it is attempting to improve its privacy practices, including removing third party user data from its advertising data sets.
There has even been an exchange between Apple's Tim Cook and Zuckerberg – Cook criticised Facebook's business model and the social network CEO dismissed the comments by saying that they are dishonest.
Governments taking action against Facebook
Bloomberg also reported that a government member in Indonesia has threatened to shut down Facebook in the country if any evidence is found that the personal data of citizens is being harvested or if Facebook is unable to crack down on "fake news" expected to appear during upcoming elections.
Indonesia has previously shut down messaging app Telegram, and the cabinet member's warning is not limited to just Facebook, but also to Google and Twitter, who have previously agreed to work with the Indonesian government to monitor content.