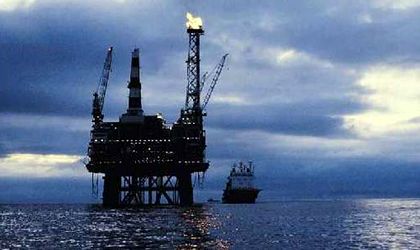 Black Sea Oil & Gas (BSOG), owned by Carlyle International Energy Partners, could start the gas production from one of its concessions in the Black Sea in 2019, but this target depends on the approval process and the legal framework, the general director of the company, Mark Beacom, told Agerpres.
He said the company has discovered a gas deposit estimated to contain between 10 to 20 billion cubic meters and that BSOG has put around USD 200 million in its local concessions.
"The total (investments – e.n.) could eventually reach USD 500 million," said Beacom.
The firm's portfolio in Romania comprises the XV Midia Shallow Block and XIII Pelican Block concession. BSOG is the operator and holds a 65 percent interest in these concessions.
Last November, the company awarded the engineering and design contract for Midia concession to Xodus Group.
Meanwhile, the executive of BSOG said that the investment decision depends on issues related to the legislation that have to be solved by the government and the energy regulator ANRE. He did not elaborate on this, but he might be referring to the royalties scheme for the oil and gas sector, which has remained unchanged since 2004.
The minister of finance, Viorel Stefan, said that the government could roll out an additional tax of 20 percent for the hydrocarbon resources that are not processed in Romania.
Ovidiu Posirca