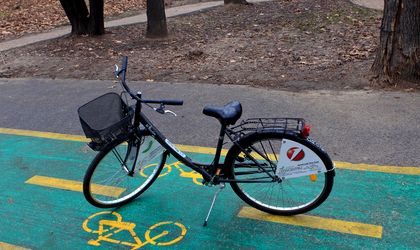 Last week, several bike sharing centers in Bucharest, and other large cities in Romania were reopened.
Thus, MaiMultVerde NGO announced the opening of the first three bike-sharing centers in its Cicloteque network. The centers are located in Tineretului, Titan and Herastrau parks, comprising in total 100 bicycles accompanied by the necessary protection equipment. The centers will be open every day of the week between 12:00 and 20:00.
In the last half of April, other three such centers will be opened by the NGO at the Faculty of Law, the Drumul Taberei park and Romana square.
Similarly, I'Velo, a national bike-sharing project by Green Revolution and Raiffeisen Bank, also opened last weekend, under a renewed look and a new rental system. A number of 950 bikes will be available in 6 cities: Bucharest, Timisoara, Cluj-Napoca, Iasi, Constanta and Brasov.
Photo by Vlad Basca, courtesy of Cicloteque.
 Otilia Haraga