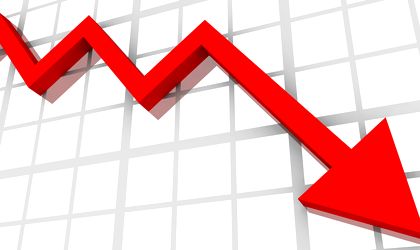 The European bank for Reconstruction and Development (BERD) has revised downward Romania's economic growth forecast in 2018 and 2019. The GDP is expected to grow by 4.2 percent this year, down 0.4 percentage point, and by 3.6 percent in 2019, down 0.6 percentage point.
BERD argues that economic recovery continues in most of the countries where it invests, but risks remain due to global trade tensions, high indebtedness of companies and geopolitical instability.
BERD expects the economies in which it invests to grow by 3.2 percent in 2018 and by 2.6 percent in 2019, the forecasts being revised downward due to the slowdown seen in the Turkish economy.
"Bulgaria has good performances, like Romania, despite signs of overheating," BERD said in its report.
However, the financial institution warns that a Brexit without a deal on trade and investment would affect most South Eastern European countries.
"Cumulated, the economic impact of a Brexit without agreement is expected to be the highest for the economies in South-Eastern Europe, mainly by disrupting trade links with the UK and other advanced economies in Europe, impacting the reform process and reducing European structural and cohesion funds," BERD warns.
Despite the revision, BERD is more optimistic than the International Monetary Fund (IMF) on the prospects of the Romanian economy.
At the beginning of October, the IMF revised downward its forecast for the Romanian economy to 4 percent in 2018 and to 3.4 percent in 2019.
The local government-controlled forecast body estimates a GDP growth of 5.5 percent in 2018 and of 5.7 percent in 2019.