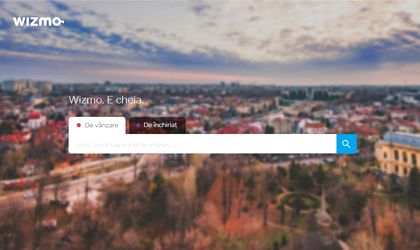 A group of Belgian investors have launched Wizmo.ro, a new online property platform open to both residential and business segments, developed locally by a Cluj IT team.
Following an investment of EUR 500,000, the platform will work with owners, agencies and developers to bring both individuals and companies various offers in terms of renting or buying property.
"We decided to invest in this platform because we believe that the economic environment and the real estate market in Romania can provide us with all the cards to turn Wizmo.ro into a successful project. To kick off this investment we have carefully reviewed the potential of the local real estate market and noticed that it is increasing in major cities around the country, especially in the residential and office segments," stated Maarten Deboo, CEO Wizmo.ro.
According to the representative, the company aims to reach the threshold of 100,000 listings over the next three months, across the residential, commercial, office, industrial and land segments, with emphasis on residential.
"The real estate market in Romania is busy but not saturated, and we believe that by launching Wizmo.ro we will show that things can be done even better," added Deboo.
The online property platform brings a review feature that is new to the real estate segment, allowing users to review agencies in an attempt for transparency. It will also have and online messaging service for fast contact.
Natalia Martian