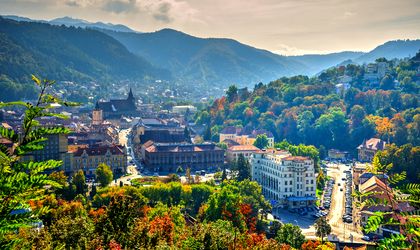 Belgian industrial park developer VGP acquired a land plot of 230,000 sqm in Brasov, in one of the largest industrial development land purchase outside Bucharest during the last five years.
VGP aims to develop a logistic park of more than 100,000 sqm which will be delivered in 12 to 18 months.
The company already owns VGP Park Timisoara, with an area of 270,000 sqm and over 120,000 sqm GLA, and VGP Park Sibiu, on 97,000 sqm and more than 45,000 sqm GLA.
"Due to growing demand from our current and potential customers in Romania, we have decided to expand in the country and to acquire, among others, a new land plot in Brasov which allows us to develop more than 100,000 sqm of first-class logistics real estate in a top location," says Jan Van Geet, CEO of VGP.
The belgian company cashed rents of EUR 3 million last year in Romania.