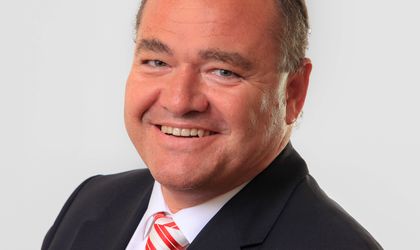 The local office of management and technology consultancy BearingPoint saw its revenues and team expand by approximately 50 percent, according to company officials.
"BearingPoint Romania had an important contribution to the success of the entire firm, the revenues hiked in 2013 by over 50 percent and the number of employees in the two offices in Bucharest and Sibiu spiked by 46 percent. We wish to grow our team by an additional 50 percent," said Christian Gurny (in picture), partner at BearingPoint Romania.
In Romania, the company saw the highest growth from sectors such as the car industry, energy, pharma and chemicals, as well as telecommunications. "In 2014, we will focus in Romania on these industries, but also on the banking sector and on capital markets," said Gurny.
BearingPoint posted global revenues of EUR 550 million in 2013, up 8.4 percent compared to the previous year.
The company opened last year new offices in China and Ukraine and established strategic partnerships with Turkey and Spain.
In total, BearingPoint has currently 30 branches in 18 countries. At the end of 2013, the firm acquired German risk management company RiValue ande British consultancy firm Trinity Horne.
Otilia Haraga