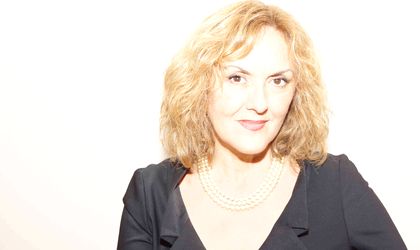 BDR Associates-Communication Group obtains, for the 10th year in a row, the consultancy and assistance in strategic communication contract for the EU Delegation in the Republic of Moldova, thus reconfirming its support, based on proper communication, for the European direction and the economic transition effort carried by the Republic of Moldova towards the status of emerging market.
BDR Associates, partner of Hill+Knowlton Strategies, part of WPP group has been present in the Republic of Moldova for almost 14 years.
Using its expertise and deep understanding of the European policies in the Republic of Moldova, BDR Associates has recently completed the communication process for promoting DCFTA (Deep and Comprehensive Free Trade Area) ), as part of the Good Governance project implemented by the Moldovan Government in partnership with a prestigious global consultancy company. For this purpose, BDR tailored a communication campaign which also included the governmental strategy for promoting DCFTA component, within the Moldova–European Union Association Agreement, aimed to encourage foreign investment in the Republic of Moldova and extend local products and services export to the large EU markets.
"Projects such as DCFTA are part of the extensive endeavours carried by the Moldavian government in view of becoming an emerging market and, simultaneously, open the European markets for Moldavian products and services, representing economically competitive and attractive segments," said Catalina Rousseau, president & CEO BDR Associates.
The agency's team in the Republic of Moldova comprises 8 consultants specialized in corporate communication, financial communication, internal communication, public affairs, reputation and crisis management, change communication and branding, with over 13 years of work for governmental institutions and international organizations in the Republic of Moldova, such are World Bank, UNDP, UNICEF, USAID, WHO. At the same time, BDR Associates assisted clients from the private sector in market segments like Financial – Banking, Oil & Gas, Constructions, Information Technology, other industries.
According to the State Chamber of Registration of the Republic of Moldova, EU investors represent a majority share of 52.2 percent out of the total foreign investments in the neighbouring market. At the same time, in January 2016, 1,600 companies with Romanian capital were registered in the Republic of Moldova, representing 16 percent out of the total foreign companies, with Romania ranked first in terms of foreign investors number.
Direct foreign investment reported a 1.2 percent increase in the first quarter of 2016, versus the end of the 2015, to USD 41.66 million.
Key beneficiaries of the foreign investment in the Republic of Moldova are the financial sector, manufacturing industry, trade, real estate, transportation and telecommunication, energy, construction, health and social assistance.
The main fields attracting Romanian investments in the Republic of Moldova are oil, construction materials, food, transportation, IT&C, trade, consultancy, communication and tourism.
Romanita Oprea