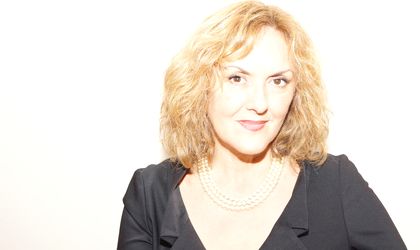 BDR Associates Communication Group is the agency that signs the communication strategies regarding Bucharest's candidacy for the title of Cultural European Capital 2021.
The company has elaborated both the communication plan for the city's candidacy and the global strategy regarding the communication of the cultural projects that has been introduced in the Bucharest's second candidacy file sent in August. The project Bucharest Cultural European Capital 2021, as well as the two candidacy files were initiated, built and communicated by ARCUB, in Bucharest's name and in strong collaboration with the numerous non-governmental organizations and personalities in the creative industries' field.
The team of strategists and creatives from the agency included senior level consultants such as: Alexandra Mihailescu, Raluca Costache, Petruta Petcu, Catalina Rousseau, Sorin Agachi, Dan Mandiuc, Tudor Stan, Dana Tudor and Ana Boariu.
The agency has also launched a consultative group formed of  journalist, bloggers, representatives of some European or educational institutions, famous artists and expats, who know Bucharest very well and can help shape the campaign's message.
The core of the project is the connection between the people and the public communication, which can be done based on facilitators and the ambassadors for the various audiences and communities, with the mission of activating and involving the Bucharest's citizens in the process.
The communication component will also include online informational channels (formal and informal), traditional media (TV, radio, print, online) and new media (social networks, blogs),
An important role will also be played by the partnerships with the cultural and educational institutes and with the business sector.
"In short, we had to bring the invisible city into light by communicating the cultural acts. A communication proposal was created that seemed, at the beginning, an impossible mission, but one that finally succeeded in structuring and harmonizing the communication on all the cultural projects described in the candidacy file," said Raluca Costache, senior consultant strategic communication at BDR Associates.
Receiving the title of European Cultural Capital would represent an extraordinary accomplishment, putting Bucharest on the map of the cultural European elite alongside big capitals that had been winning this title since 1985: Athens (1985) Amsterdam (1987), Berlin (1988), Paris (1989), Dublin (1991, Madrid (1992) Lisbon (1994), Copenhagen (1996) Stockholm (1998), Prague (2000) Vilnius (2009) Tallinn (2011) and Riga in 2014. Bucharest will be the 15th capital to receive this title after La Valetta, which will have this position in 2018.
"The final jury's decision is conditioned by the politic will of financing the cultural projects proposed for Bucharest in the candidacy dossier. The jury will come to Bucharest mid-September and then we will find out the verdict. It would represent a victory for the city's municipality, the first asked to support this exceptional step and to transform it into a mission of faith, for the city and its inhabitants," said Catalina Rousseau, President/CEO BDR Associates.
Romanita Oprea