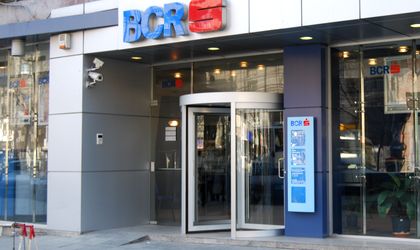 BCR recorded new loans worth RON 8.8 billion in 2016 and a net profit of RON 1 billion, supported by a by new client business and improving portfolio.
"I am thankful to our clients and employees for their trust. In 2016 BCR focused on customer business and continued investing in the infrastructure for more convenient, reliable and accessible services. We believe that is the right strategy ahead of us. Owing to a committed shareholder through the cycle, we count on a very solid capital position and a strong balance sheet, allowing us to further extend financial intermediation throughout Romania. We believe the key to succeeding in that challenge lies, above all, in encouraging both domestic and international capital to nest, produce value and catalyse Romania's intellectual and entrepreneurial potential, " said Sergiu Manea, CEO of BCR.
The operating result reached RON 1.2 million (EUR 289 million), 16.9 percent lower than the previous year at RON 1,561.5 (EUR 351.3), due to the lower operating income together with higher investment, mainly in IT infrastructure.
In bank retail business, strong performance in volume generation by the franchise resulted in new loans amounting to RON 5.5 billion, mainly driven by solid sales in cash loans together with with secured loans – mainly Prima Casa, while standard mortgage production was affected by debt to asset law.
BCR targets client activation through internet & mobile banking services, free basic current account and debit card, as well as ATM and POS transactions.
The bank has also reached a milestone 200,000 clients to whom it has offered in the last years commercial solutions to reduce financial burden and increase loyalty.
Solvency ratio under local standards on December 2016, stood at 21.8 percent, above the regulatory requirements of the National Bank of Romania. Also, IFRS Tier 1+2 capital ratio of 19.9 percent (BCR Group), as of December 2016, shows BCR's strong capital adequacy and continuing support of Erste Group.
Georgiana Bendre