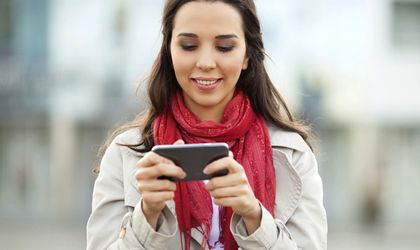 The BCR study "Young people's perception about the banking system from Romania" shows that 57 percent of teenagers are clients of a bank, with this figure going up to 92 percent for the 20-25 years segment, while 40 percent make online payments.
Also, 51 percent of the young people between 20-25 years are employed and 58 percent earn at least RON 1,000.  The overall ratio of the ones that receive money from family from this age group is 67 percent. This is also a reason for which the financial education for young people up to 25 years comes mostly from the family.
Young people want to use latest banking services, such as payments via smartphones (55 percent) and authentication via finger prints (71 percent). Mobile banking has a usage of 29.5 percent among the 20-25 years cohort  and 12.5 percent among teenagers of 14-19 years. Also, 71 percent of young people want innovative solutions from banks, the study says.
The study was carried out at the end of August among young people attending the Summer Job and Learn @BCR program, through 1,968 valid surveys, out of which 32 percent came from Bucharest and 68 percent from the rest of the country.
Georgiana Bendre