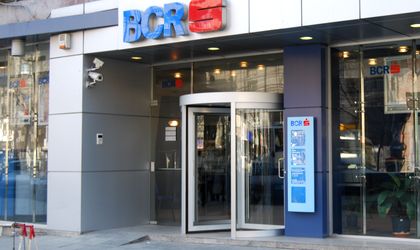 Starting September 1, the commission for gross contributions administration for Voluntary Pensions Fund BCR plus clients has dropped from 3.5 percent and from January 2017 it will be 3 percent compared with 4 percent currently.
Thus, the clients will benefit from a cumulated reduction of the commission from 1 percent compared with 0.5 percent compared with the previous commission in the last quarter of the year and 0.5 percent from January 2017. The commission's value applied to the total net assets of the fund stays unchanged.
"By growing our activity's efficiency and in the context of the National Supervision Authority (ASF) taxes' adjustment, we reached a costs structure that allows us to meet our participants' expectations that want qualitative services at reasonable prices, " said Radu Craciun, general president and director of BCR Pensii.
The Voluntary Pensions Fund BCR Plus administered by BCR Pensions registered a net asset of RON 239.97 million and 120,712 participants, at July 31, according to the ASF data.
The number of clients that chose a voluntary pension, BCR Plus, grew by 12.84 percent at the end of July compared with the same period of the last year. BCR Plus registered a growth of 3.66 percent of market share regarding the total number of participants, climbing to 30.12 percent at July 31.
The profitability of Voluntary Pensions Fund BCR Plus, calculated after the taxes and expenses deductions payed by fund was 3.85 percent at July 31, according to the calculated data and published by the ASF.
The two private pensions funds administered by BCR Pensii (Pillar 2 and 3) had a net assets value of RON 2 billion at the end of July, having under administration the private accounts pensions of 684,493 participants.
Georgiana Bendre