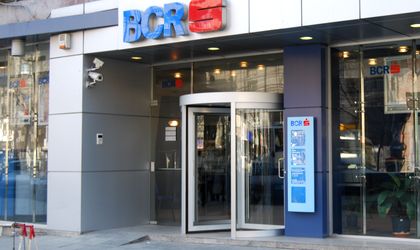 Ryszard Druzynski will has been named vice president responsible for operations & IT at BCR starting March 1 2017. He is replacing Paul Ursaciuc, previously member of the board in charge with operations & IT, who has been appointed to another key position within Erste Group. 
"We are delighted to welcome Ryszard Druzynski, a highly experienced manager with relevant history in managing large scale operations, IT development and integration projects for top international banking groups. Ryszard is joining BCR from an instrumental position to the success of leading institutions active in the vibrant, innovation powered Polish banking sector. We look forward to best practice transfer and his proven leadership in process automation and technology driven business development," said Sergiu Manea, CEO of BCR.
"Ryszard Druzynski has the right knowledge, skills and experience for establishing a strong cooperation between technology and business in order to support our clients enhance their banking experience with BCR. Ryszard knows well the IT challenges of banking in CEE, as such we are reassured his leadership in Operations & IT will serve the further development of BCR", said Manfred Wimmer, chairman of BCR's Supervisory board.
Ryszard Druzynski has been a vice president of the management board at Raiffeisen Bank Polska S.a. since August 2004. In this role, he managed IT, information security, bank operations, administration, procurement and process management, holding responsibility for over EUR 100 million budget and more than 1,000 employees.
Between 2000-2004, he was managing the operations and applications division of ING Bank Slaski. From 1998 to 2000 Druzynski was operations executive director of ING Bank Slaski. He joined ING Bank Slaski in 1991.
Druzynski graduated from the Academy of Economics in Katowice, Poland, where he majored in Economic Cybernetics and Information Technology, specializing in accountancy and data processing.
Georgiana Bendre