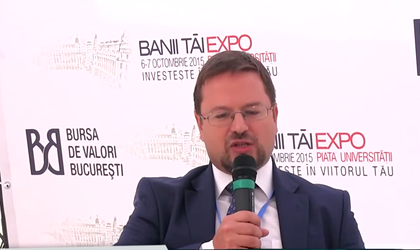 The increase in excise duty on fuel could add about 0.4 percentage points to the inflation rate, and further could cause additional increases in electricity tariffs, but the impact of these factors could be offset by food price developments, especially those for vegetables and fruit, Horia Braun, chief economist at BCR said on Thursday.
"It remains to be seen, however, if an increase of fuel prices will roll on to the cost chain, given that, for instance, in the case of foodstuff, transport costs have a significant weight on the sales price," Braun explained.
According to the BCR official, the institution has not revised the estimate on the inflation rate, which is expected to stand at 1.9 percent. "We attach to this projection rising risks of higher inflation by about 0.2-0.3 percentage points," Braun warned. At the beginning of this month, BCR estimated the inflation rate at 1.9 percent, after earlier it was set at 1.6 percent, down by 0.1 percentage points.
At the end of 2018, the BCR forecasts an inflation rate of 3.2 percent, from 3.1 percent previously, and for the end of the first quarter of 2019, the inflation rate is estimated to stand at 3.5 percent.
Moreover, financial analysts expect an annual inflation rate of t 2.13 percent at the end of 2017 and 3.3 percent next year.