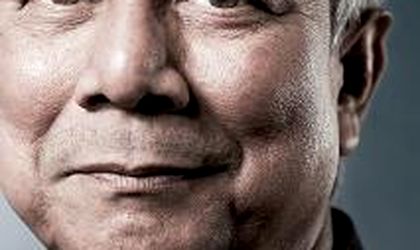 The Romanian Commercial Bank, part of Erste Group, announced it will allot EUR 3 million for financing social entrepreneurship in Romania, as part of the Social Business Tour 2010.
This sum represents a part of the EUR 10 million financing that Erste Group announced it would set aside for supporting social entrepreneurship initiatives in Central and Eastern Europe. The application process and the management of the project will be supervised by good.bee, the social banking services platform of the Erste Group.
During the Social Business Tour 2010, Nobel Peace Prize laureate Muhammad Yunus (in picture), attended and had discussions with important figures on the business, politics, culture and civil society scene regarding this type of entrepreneurship.
Prof. Yunus is also the creator of the "social entrepreneurship" concept which refers to creating innovating models in business that will contribute to solving social problems through entrepreneurial means, and in order to encourage this, profit is reinvested.
"Social Business Tour will encourage the creation of new social ventures. This is not merely an important step towards achieving social fairness and durable development in Europe, but also a significant contribution to our efforts of eradicating poverty at a global level by 2003. Social Business Tour is the start of a massive movement with the aim of completely eradicating poverty in Central and Eastern Europe," he said.
Otilia Haraga