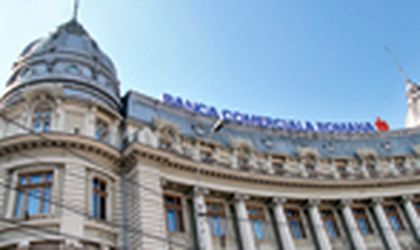 BCR, the biggest bank on the Romanian market, has seen daily applications for the 1-day consumer loans double in the six weeks since launching a campaign to promote the RON-denominated funding, says Dominic Bruynseels, the bank's CEO.
"We have been pleasantly surprised by the demand we have recorded for this product reaching a double number of applications – some 75,000 – compared to 6-8 weeks ago. The BCR has been perceived in the past few years as being outside the consumer lending market, but now we want to show that we are ready to lend money through this type of products, as well," said Bruynseels.
According to him, this product has a fixed 12.5 percent a year interest rate and a maximum deadline of 10 years, to 2,000-2,500 applications, totaling around 75,000.
The head of the BCR specifies that around 35 percent of new loan volumes are accounted for by refinancing, but hopes this significant demand will also be reflected in an increase in the volume of retail loans, a segment that continued on a downward trend in the first quarter.
"We expect a gradual recovery on the corporate market once the economy starts accelerating," said the BCR head, adding that he sees a 4 percent economic growth in about 12 months.
Dana Verdes