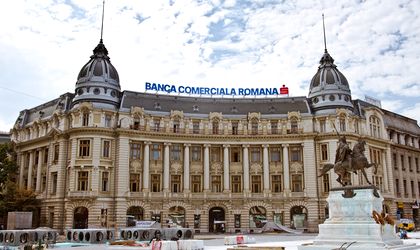 The Commercial Bank of Romania (BCR) estimates that banks will find solutions to reduce increases in mortgage credits for specific categories of clients, and argues that the debt discharge law creates negative premises that will create social inequalities.
According to the BCR, a realistic forecast indicates that the growth rhythm of mortgage loans will slow down significantly, in contrast with the needs generated by the low quality of the housing stock in Romania. The housing stock in Romania includes many old houses that are cramped and crowded, with urgent needs to be modernized and rehabilitated and with high seismic risk.
Overall, the negative side-effects of the debt discharge law are already visible and will become more prominent on the long-term, BCR experts argue. Accordingly, the conditions of mortgage loans became significantly more restrictive compared to the period before the law was implemented. The law is accelerating evictions, it creates risks for the financial market, it affects the premises of a just and balanced financial market.
The legislation, BCR experts argue, should help identify a just and sustainable way.
As reported by Business Review, since the debt discharge law entered into force, a total of 4,000 people gave up their houses under the provisions of the debt discharge law. According to Eugen Radulescu, head of the Financial Stability Department of the National Bank of Romania (BNR), 44 percent of the 3,907 notifications submitted to banks by 20 July 2016 were not in connection to bad loans. BCR data show that among them, 400 clients have the profile of a real estate investor, which made use of the law provisions to give up on at least 2 properties. Also, there were instances when companies asked for their debts to be erased. The debt discharge law, whose provisions allow for the discharge of debt obligations assumed through credit agreements, was published in the Official Gazette on April 28 and entered into force on May 13.
Georgeta Gheorghe