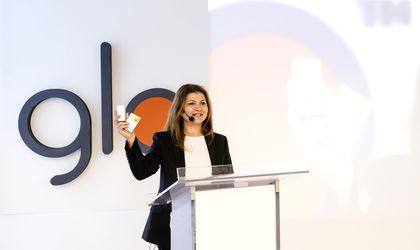 Romania is the first EU market where British American Tobacco (BAT) launched its next generation product called Glo in December and the company might consider its plant in Ploiesti for the production of this new range.
In Ploiesti, BAT has already moved part of the production from other markets and invested EUR 60 million in 2017. Romania was also the first country where BAT launched its hybrid product iFUSE and in Ploiesti the company makes the capsules for this device.
Asli Ertonguc, SCE Area marketing director BAT, said the company created 400 new jobs in sales and customer care to support the launch of its tobacco heating product. Additional jobs could be created depending on the sales of Glo, she told BR. BAT has directly created close to 2,500 jobs in Romania.
At present, the production of Glo is located in South Korea and Russia (Saint Petersburg).
"Ploiesti will be one of the candidates to start producing Neosticks," said Ertonguc in a press conference. She added that BAT's plant in Romania is among the innovation centers at global level. The Kent Neosticks contain natural tobacco that is heated in the Glo device. Ertonguc said the neosticks will have the same price as a regular packet of cigarettes.
BAT, which holds a controlling 55 percent of Romania's tobacco market, has 2,000 sale points for Glo and a dedicated store in Baneasa – the fifth of this kind across the globe. The product is also marketed through an online store. The company said it would expand its distribution network in seven Romanian cities this year.
In the last five years, the company has invested roughly GBP 2.5 billion for the development and testing of Glo, according to Christopher Proctor, chief scientific officer BAT. He cited tests which show that Glo's vapour contains around 90-95% less toxicants compared with conventional cigarettes.
However, the company points out that "these qualities do not necessarily mean this product produces less adverse health effects than other tobacco products." BAT says that the comparison between the smoke from combusted tobacco and the vapour from heated tobacco in Glo takes into account nine types of harmful components which the World Health Organisation recommends to reduce.