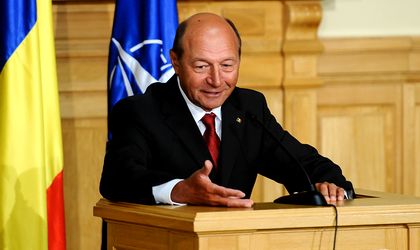 President Traian Basescu believes that Romania's economy may surge by 4-5 percent this year, arguing that a 1.1 percent adjustment of the structural deficit needs to be made in 2014 and 2015.
Basescu told a debate organised by the People's Movement Foundation on Sunday that direct foreign investments stood at 282 billion lei in January and February, this fact confirming that the investors appreciate the adjustment Romania has done in 2009-2010 and even in 2011.
"In my opinion, the source of Romania's economic growth, visible every month and in the last decades in the reports on foreign trade is the foreign direct investment made over the past five, six years," Basescu said.
He stressed that despite the fact that the investments are not as high as ahead of the crisis, it's clear that FDI have not reached their entire potential yet.
"That is why my optimism is much higher than the economists' and I believe we shall have an economic growth ranging from 4.1 to 4.9, anything is possible and perhaps even 5 percent, if the agriculture records a significant production, especially that, even if we have a lower production, there are chances for prices to increase and have a higher contribution, the prices for the agricultural production, due to the situation in Ukraine, Russia and so on",  Basescu said.
On Monday, Victor Ponta announced that after the first quarter of 2014, preliminary data showed a GDP increase of 3.7 percent.