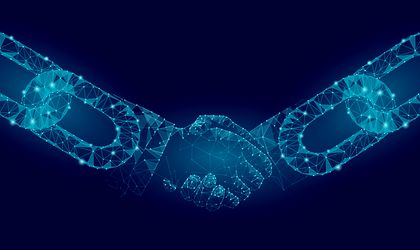 Batavia, the blockchain-based global trade finance platform that has been developed by a consortium consisting of Bank of Montreal, CaixaBank, Commerzbank, Erste Group, IBM and UBS has successfully completed its first live pilot transaction with corporate clients. The trade is one of the first of its kind finalized using blockchain technology.
The transaction marks an important step in establishing Batavia as an open ecosystem that is built on the IBM Blockchain Platform. It has the potential to revolutionize the client experience by providing a digital and automated way of arranging, securing and financing international trade transactions.
The pilot transactions were conducted with a variety of transportation modes, geographies and trading parties of various sizes, highlighting Batavia's ability to scale and manage diverse transaction types. The trading was cars from Germany to Spain and textile raw materials for furniture from Austria to Spain.
In covering the end-to-end process of a trade, Batavia encompasses both the closing of trade agreements and the execution of smart payments, which can be automatically triggered by specified events in the supply chain and recorded in the blockchain. The platform is able to integrate track and trace and risk management tools, which can be tied to key events in the supply chains and signals from IoT devices, agreed upon between buyer and seller.
These and many other Batavia features help to establish the trade finance platform as a solid foundation for a future trade finance ecosystem.
"The first live transactions involving corporate clients mark a real milestone in Batavia's development and underscore the immense potential of this global trade platform. Erste Group is grateful to its corporate client Lenzing AG and their subsidiary company Lenzing Fibers GmbH, as well as to its fellow Batavia participant CaixaBank, for successfully cooperating on one of these pilot transactions. While additional key steps are necessary before it becomes fully integrated into our offerings for business customers, Batavia already provides another good example of how we at Erste are applying innovative new technologies to provide our clients – including those in the corporate sector – with solutions that deliver more choice, transparency and efficiency", said Patrick Gotz, head of Corporate Flow Products at Vienna-based Erste Group Bank.
Building on the successful development of a minimum viable product and the first pilot transactions with clients, the Batavia project is looking to enter a new phase focused on the building out of a production-ready solution. This may include joining forces with fintechs, financial institutions or other innovation leaders in the market.